10 Easy Steps to Create a Google Hangout
With Updates and Improvements Even Google Plus can be a Challenge. Just when we learn something, it changes and being adaptable to the changes will give you an Edge in Network marketing. One of the BIGGEST tools for us is the Google Hangout. In this Blog I will show you How to Set up a Google Hangout in 10 Simple Steps.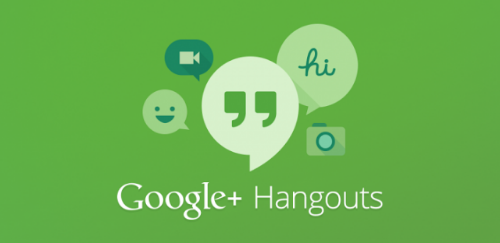 Once Logged in to your Google Plus Account You will :
1. Goto This Drop Down Menu and Select
"Hangouts"
2. You will directed to the Hangout page on G+ Here you will click the Blue Button on your Right Like so;

3. Here is Where you will Name your Hangout and Describe it. You will also be able to Invite your Panelists.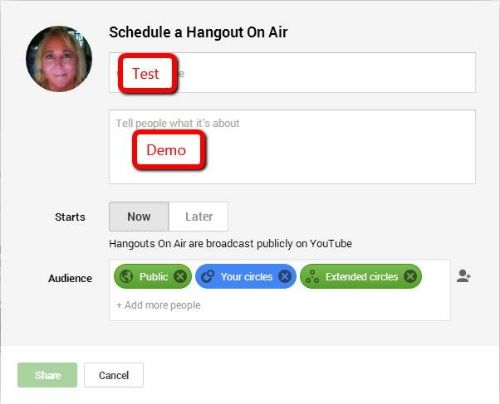 4. Here you can Select NOW or LATER. This Process is the Same for Both.
If you want to schedule a Hangout for a future date, make Invite PUBLIC so folks can View it and share the Link with the Panelists once you have started and before you Broadcast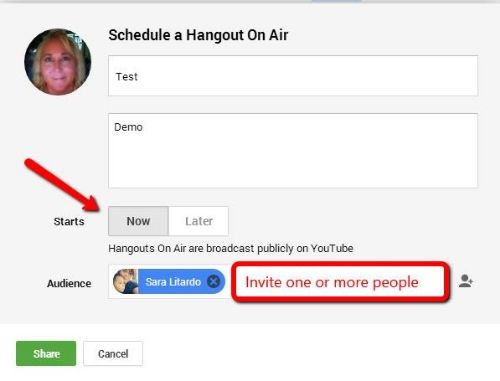 5. Your
EVENT
page has been created and this is where you will be starting your Hangout from, as well as this is where you can choose to send people to view the live stream of your Hangout.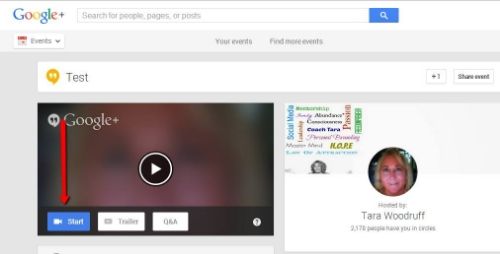 6. The next Step is the FIRST pop up with in your actual Hangout. here you can Age resrict or Invite more Folks. I always choose SKIP. I do not Know why LOL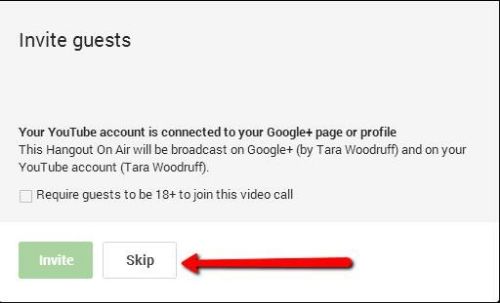 7. Once that Is complete you will have your Hangout Ready to go. First Thing is to copy the Link at ther top to send to your panelists.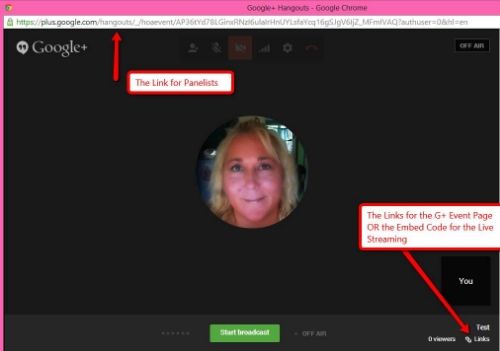 8. The next Step is to Share your Event. In the Links section you will be able to retrieve your Event Page to Share on your social media OR your Embed code to Stream your Event Live on a Different site. ( I do this with Mentor Radio)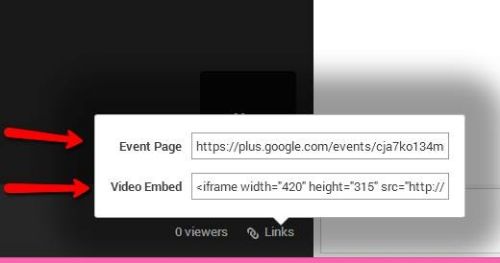 9. Once all of your Panelist have arrived and its time to Live Stream your Hangout. You will click the Start Hangout Button at the bottom of the page. You will see a count down and once that is complete you can Introduce your Hangout to your audience and your panelists as well. THIS HHangout will NOW be LIVE and recorded onto your YouTube. There is a 20 Second Delay. Once the Hangout is going you will be able to see how many people are actually watchinh the Live stream of your hangut right at the bottom of the screen next to the Links section.
10. When your Hangout is Finished and you have the content You wanted to share and recored. it is time to click the STOP BROADCAST button. This will end the recording and the Live stream. You can continue to speak and mastermind with your panelists and it will not be recorded.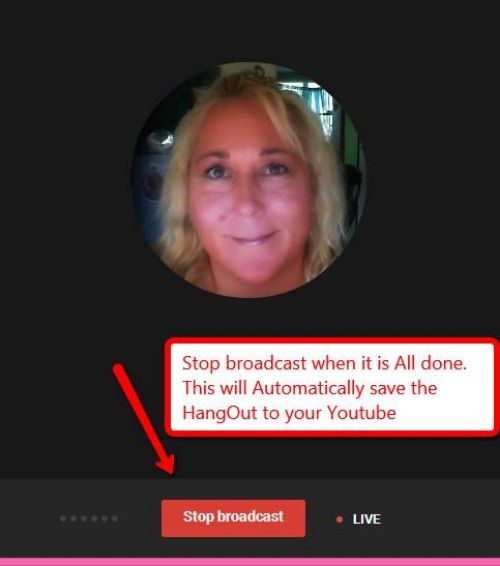 For those of Us that Learn better with Video Here it is!!
Here's to Our Finest Life,
Coach Tara Woodruff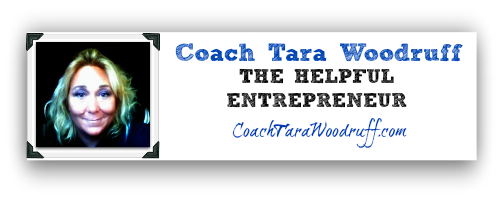 PS If you want to schedule a Hangout for a future date, make Invite PUBLIC so folks can View it and share the Link with the Panelists once you have started and before you Broadcast
The Finest Life,