This article came just in time for me:
not that I have any problems with sleeping, because I generally don't:
But because I found myself getting frustrated.
Being in the position that I am, it is vital that I head off any unnecessary distractions or allow negativity to enter into my mind or linger long there.
If you are anything like me and are focused on your goals,
we know that this is very important.
Filtering, trimming and weeding out life's unnecessary aggravations is KEY to our success.
And since we are bent on SUCCESS we master this.
I was very happy to see that this article was brought to my attention as soon as I was veering off the track I am on.
It is just a simple subscription I have and from time to time I actually open the email.
Feng Shui is a beautiful way to attract abundance,
feel peace,
and be more productive.
It is in perfect alignment with they way of the successful.
If you have ever listened to motivational speakers ( which I am sure you have) you will see a common thread to what they are trying to teach.
They constantly remind us that distractions are not our friend,
that anyone that wants to complicate or belittle your ambitions is not your friend.
They remind us to be around those who celebrate us and inspire us to reach for our fullest potential.
Well I feel this applies to our physical space as well.
And this article gives a great example of how clearing your space will improve your life .
Enjoy!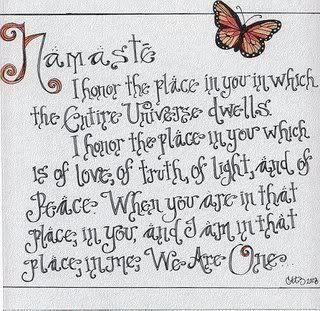 Dream Decor
Get the sleep of your dreams with these simple feng shui tips for your bedroom.
By Sally Eauclaire Osborne
If insomnia is a problem, don't overlook the decor of your bedroom. Indeed, the legendary healer Hazel Parcells (1889-1996) once helped a sleepless client by insisting that she totally redo the room she slept in. "It had been decorated for years in a jungle motif," says Joseph Dispenza, author of Live Better Longer: The Parcells 7-Step Plan for Health and Longevity (HarperCollins, 1997). "Imitation zebra skin sheets and drapes, wall hangings of monkeys in trees, and all of it set against a background of tropical colors of red, orange, and bright green. 'There's your problem,' said Dr. Parcells, 'You're trying to get some sleep while your bedroom is engaged in monkey business all night!'"
Ideally, your bedroom should be restful and not used for anything but sex and sleep. Banish all paperwork and the television to other rooms, keeping clutter to a minimum. "Keep on hand the things you need while in bed but put away everything else," says Donna Stellhorn, the owner of Moonrise Books in Albuquerque, New Mexico, and an expert in feng shui techniques. "The simpler the better," she adds.
If that still doesn't work, consider these tips:
Furniture, plants, and other objects should never loom or hang over the bed; they can threaten your subconscious mind. Plants should also be alive and green, not dry (suggesting death or morbidity) or spiky (threatening).
As for the bed, place it so your head is either facing north or east—experts disagree on which is best—in a spot where you will not be startled if a family member enters. And don't let junk accumulate under the bed. It can disturb the flow of chi (energy) and affect your sleep.
Color is important. "Best is pale pink, peach, or lavender if you are healthy, but pale green or blue if you've been ill or low in energy," says Stellhorn. Avoid bright colors and busy patterns.
Dr. Parcells also recommended natural—not synthetic—sheets, blankets, and pillows, the right room temperature, good air circulation, and few mirrors, which create cacophonous visual images.
Rather than a loud, buzzing alarm, greet the morning with Zen chimes, Tibetan bells, chirping birds, relaxing music, an energizing mist of peppermint oil, or a light that brightens gradually to imitate the rising sun.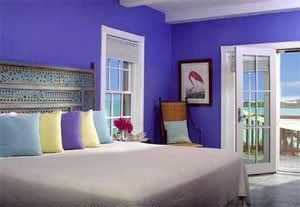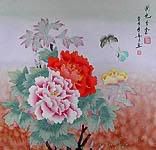 Yoga Journal - Yoga Holistic Healing - Dream Decor
Best regards,